This has been a long standing place we always wanted to take Little Stoke to. Since I was a wee lad I marvelled at the Dorset Steam Fair, (Which in its infancy was at a place called Stourpain Bushes Click Here for a history of the show). Lots of exhibits, attractions and of coarse Steam Engines. This was upsetting to me as I know we had a Steam Roller but no way of getting it restored. I'm guessing that my Father shared the same frustration but never showed it.
Fast Forward to 2013. Jon had been in contact with the Great Dorset Steam Fair organiser and asked if we could attend. After some time (weeks) we were finally making progress and it was looking like we were actually going. It wasn't until quite late that we got the confirmation that we would be going. Transport to take Little Stoke and the Fowler Precision Diesel Roller to Dorset were made. As this years event was an roller event the organiser was very keen to get the rare precision roller to the event to have it as a static display in the main tent.
Preparations were made for the event which included putting the engine back in the Precision roller and came the day we were to load both rollers onto the low-loader. Long time friend of the Family Arthur prime organised his son Stephen to push both rollers onto the lorry (it saved steaming little Stoke) About hour to accomplish this and both rollers were strapped into place and ready to roll. (No pun intended). here's a Short vid of the rollers leaving our place heading for Dorset.

The Journey took about 3 or more hours and both rollers were unloaded safely and a truly wonderful week was had by all. Here is some pictures of various engines and of coarse plenty of Little Stoke.
3 of the 4 Samuel Jackson at the event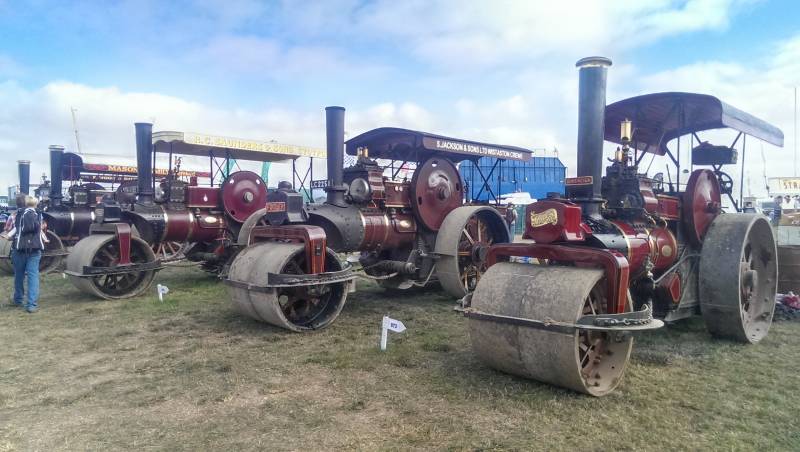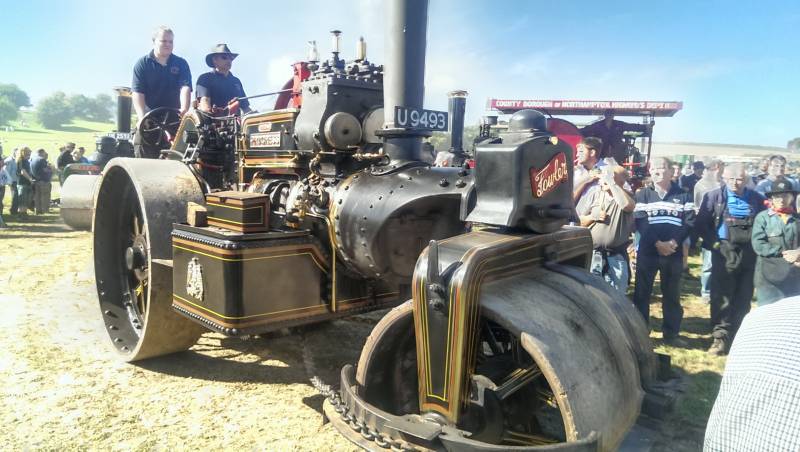 See a larger collections of past and present in our gallery click here to take you there
Also here is a video of the record attempt which was smashed at this years Great Dorset